ROOT CANAL THERAPY - BELLEVILLE, ON
Root canals are a dental procedure that saves your tooth from possibly dying. Inside if your tooth contains dental pulp which supplies it with the important nerves and nutrients. However, in the event the dental pulp becomes damaged, it can possibly die and cause your teeth to die as well. To prevent this from happening, a root canal may need to be performed to preserve the overall well-being of your tooth.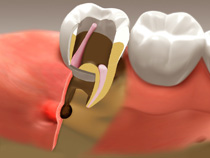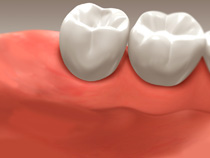 During this procedure, the damaged or infected dental pulp is removed and the inner pulp chamber is thoroughly cleaned. The inner area is refilled and sealed with special dental material and a dental restoration, such as a crown, inlay or onlay is placed on top of the tooth to protect it from any possible damage.

All of our root canal procedures are performed with an anesthetic so you will remain completely comfortable and free of any discomfort. To learn all about root canal therapy, contact Dr. Zaichick & The Smile Team in Belleville.